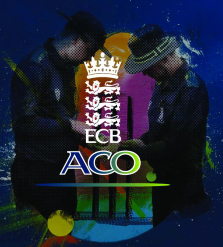 Last updated: 19 April 2022
Course dates for 2022/23 will be announced in August 2022
To receive an email about courses when they become available please email Ned Wilsher, County Education Officer.
Basics of Umpiring
This free online course is aimed at umpires who simply want to learn the fundamental laws and basic field craft and at those players who umpire 5 or 10 overs at the weekend. Book now, here.
Umpire Stage One Online
This course is designed to give an overview of the basic Laws of the game as well as providing information on how to apply them and introduce the principles of field craft and match management. This course is an ideal introduction for new club umpires, a refresher for existing umpires and the first step for those who aspire to umpire at higher levels.
Umpire Stage Two
This course is designed to give you further knowledge and skills sufficient to enable you to become a member of a league panel and is available to anyone who has attended the Stage One Course (Online or Classroom). It will complement that course by looking beyond the basic laws, build on field craft and match management techniques and introduce the concept of working, as a team, with a colleague.
The accreditation programme is a further optional programme whereby you are appointed a mentor to help you develop further and achieve the standard expected of panel umpires in the county leagues. This will be explained in detail during the course.
YOU MUST HAVE COMPLETED STAGE ONE BEFORE APPLYING FOR STAGE TWO.
Umpire Stage Three
This course is designed for experienced umpires who aspire to achieve a standard enabling them to stand in Premier league cricket. It is, therefore, only available to those who have a good working knowledge of the Laws of Cricket and who have ideally stood as a panel umpire for at least two full seasons. Previous attendance at the Stage One and Two courses or equivalent is required and candidates are unlikely to be invited to Stage Three unless they have successfully completed the Stage Two Accreditation Programme. As well as the interpretation and application of Law, the course also covers the management of the match, the field and the players on it with man management and other practical aspects being covered.
If you wish to be considered for this course please email Ned Wilsher, County Education Officer.
Middlesex Continuing Professional Development
Middlesex ACO members are invited to attend periodic CPD webinars. These webinars are recorded and are available here:
Further resources
More materials can be found as prepared and kindly shared by South Central Region ACO.
Even more materials can be found as prepared and kindly shared by Lancashire ACO.
If you have any questions about umpiring courses in Middlesex or require any other information please do email Ned Wilsher, County Education Officer..